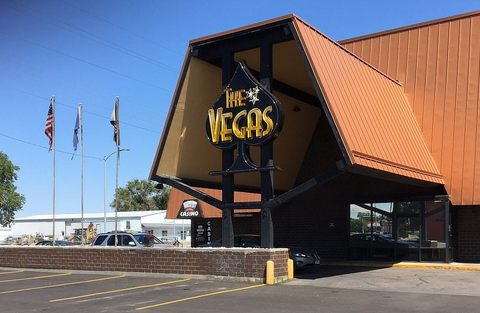 Billings, Montana is a small town tucked away in the vast overwhelming beauty of what is arguably one of the country's most scenic states. Billings maintains its small town charm despite being an urban oasis. It is the largest community between Spokane and Minneapolis.
Billings offers a wide variety of indoor and outdoor urban adventure to satisfy your hearts desires. From national chains to exquisite local cuisine and Montana's only walkable brewery district, you can kickback and refuel or have a fun night out on the town after a day of shopping and sightseeing.
Enjoy a concert or an outdoor festival. Drive up to the sandstone bluffs surrounding Billings, known as the Rimrocks, and watch the sunset. It's a panoramic view you won't want to miss.
Billings is referred to as Montana's Trailhead with good reason: adventure and grandeur await in every direction. Drive 60 miles from town to the legendary Beartooth Highway. It offers spectacular scenery on your way to the most beautiful entrance to Yellowstone National Park.
Visit Yellowstone from Billings, a short drive away.
For history buffs, you'll find the infamous Little Bighorn Battlefield a mere 50 miles outside of Billings. Take a short drive and walk the very land where General Custer fought the Sioux and Cheyenne. Then head on over to Pompeys Pillar National Monument and you'll discover some of the only physical evidence of the Lewis and Clark Expedition.
If you're in the mood for something indoors, Billings offers the Western Heritage Center, Yellowstone County Museum, and the Yellowstone Art Museum.
Outdoor enthusiasts will stay busy with bike, walking, and running paths along the scenic Rimrocks and throughout the city. Get your adrenaline racing with zipline adventures, rappelling, hiking and more. Join in on one of the city's fun runs. Float the famous Yellowstone River, the longest free flowing river in the lower 48 states. With some of the best fishing in the nation, your outdoor options in Billings are truly endless.
Whatever you decide to do, don't forget to bring your camera! Beauty will surround your every step and even novice photographers will find that the pictures will paint themselves. From sunrise to sunset, Billings and the surrounding areas are like stepping in to a virtual postcard. Your friends will be envious and simultaneously inspired by the photos of your time spent here.
From unique Western art and boutiques to modern and traditional name brand stores, Billings will surprise and enchant you during your stay. With direct flights from nine major cities and affordable airfare available from Seattle to Atlanta, Billings is easy to access and impossible to dismiss.
Join us at our hotel in Billings Montana. The Vegas Hotel in Billings has recently been renovated. We take great pride in having a clean facility and friendly helpful staff in Billings Montana.
Learn More
The hotel welcomes you to join us for free breakfast every morning.
Have a drink at the bar in the casino in the hotel and play the slots.
Opening soon the new restaurant inside the hotel.
Book our convention hall in the hotel for your next event.